Written by
Team Juggernaut
Juggernaut is excited to grow in the sport of Olympic Weightlifting and bring you more helpful content to aid you in your journey to grow as coaches and athletes. Helping that growth, we have added 4 new Olympic Weightlifters to TeamJTS.
Anthony Rocco Pomponio, based in Palm Desert, California, is a 2016 Olympic hopeful. After starting for 4 years as a running back in college and graduating with a degree in Kinesiology and Nutritional Science, Pomponio played professional football in Switzerland for the Basel Gladiators. After a brief but very successful bodybuilding careeer, Pomoponio discovered weightlifting in September 2010. The owner of The Yard, a weightlifting gym in Palm Desert, 'Pomp' owns PRs of 150kg in the snatch and 180kg in the clean & jerk in the 85kg class. 
Website, Facebook, Twitter, YouTube
Anthony will be coaching a weightlifting clinic this Saturday (January 11th) at CrossFit Tustin, 

register here!
Name: Anthony Rocco Pomponio "Pomp"
Hometown: Palm Desert, CA
Current City: Palm Desert, CA
Gym: The Yard / Crossfit Shifted
Height/Weight & Weight Class: 5"8 190lbs, 85kg
Occupation: Gym Owner/Olympic Lifting Coach/Personal Trainer/Youth Physical Education Coordinator
PR's: Competition: 330kg total
Snatch-150kg
Clean & Jerk- 180kg
Training:
Back Squat- 240kg
Front Squat- 205kg
Push Press- 150kg
Jerk- 185kg
Clean- 186kg
Snatch- 151kg
How did you get into competing in Olympic Weightlifting?
I was a collegiate football player at a small school in Southern California called Whittier College. After completing my senior season as a running back earning all league honors I knew wanted to continue my football career at the professional level. Due to my size and attending a small college my professional opportunities were limited to playing football in Europe. I went to Europe played for a team in Switzerland called the Basel Gladiators. I had a very successful season gaining offensive MVP honors and lead my team to a top 10 finish in all of Europe. When I arrived back into the states I had the intention of trying out for the CFL (Canadian Football league). My training was geared toward playing football. So included a lot of the power movements as well as power cleans with football conditioning. I arrived back into the states in August 2010 in September 2010 my brother introduced me to my coach Nick Frasca. He then introduced me to the sport of competitive weightlifting. He has been a great mentor in guiding me through this process of one day becoming an Olympian.
What advice would you give someone starting out in Weightlifting?
I would tell the person to get a coach right off the bat. This will help the process of developing good technique first rather than developing bad habits that in the future are hard to break.
How has your training evolved from your time as a beginner to now?
When I first started out I was only training 3 days a week for weightlifting. Now I am training 8-10 times per week. It is very important as a beginner not to wear yourself out to soon. I always tell people who start the sport that it is not a sprint it is a marathon. Day to day you might not see as much progress as you would like to see however you need to look at the big picture.
What do you need to do to be an Olympian in 2016?
I need to continue to improve my total. I need to get my legs much stronger, and stay consistent in training. I figure my total needs to be around 360-370kg. I need to make international teams and help Team USA gain slots for the 2016 Olympics!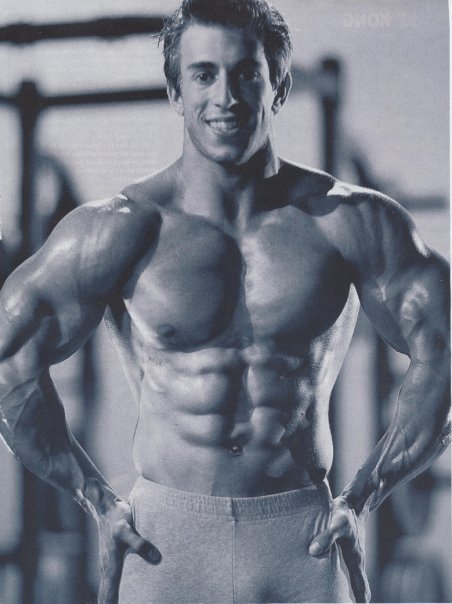 How has your bodybuilding background helped you in weightlifting? How has it hindered you?
My bodybuilding background has helped me build an overall good base of support for my upper body. Most Olympic Lifters do not have the mature muscle that I have on the upper body. I have not done an isolation workout in years and I feel I have pretty much kept my size. However it has hindered me in my shoulder flexibility. I was a big time bench presser I once did 225lbs 32 times in prep for a combine at 185lbs, with a max of 200kg. However after every time I would bench press I would be very stiff and tight in the upper chest and rear deltoid muscles. So I stopped bench pressing and am slowly gaining the flexibility in the shoulders.