Written by
Team Juggernaut
Juggernaut is excited to grow in the sport of Olympic Weightlifting and bring you more helpful content to aid you in your journey to grow as coaches and athletes. Helping that growth, we have added 4 new Olympic Weightlifters to TeamJTS.
Meet Reena Tenorio, weightlifter/CrossFit athlete based in Orange County, CA. Reena competed at the American Open this year in weightlifting, the 2012 and 2013 CrossFit Southeast Regionals (team) and is pursuing her license in Physical Therapy. Reena's diverse athletic history and background in physical therapy makes her a great asset to TeamJTS. 
Name:  Reena Tenorio
Hometown:  Santa Rosa, NM
Current City: Laguna Niguel, CA
Gym: I have no central gym, but mainly CrossFit Tustin
Height/Weight and Weight Class: 5'2", 53kg
Occupation: Physical Therapist (Currently: License Pursuant)
PRs: Snatch: 65kg, Clean and Jerk: 77kg, Clean: 79kg, Back Squat: 107kg, Front Squat: 95kg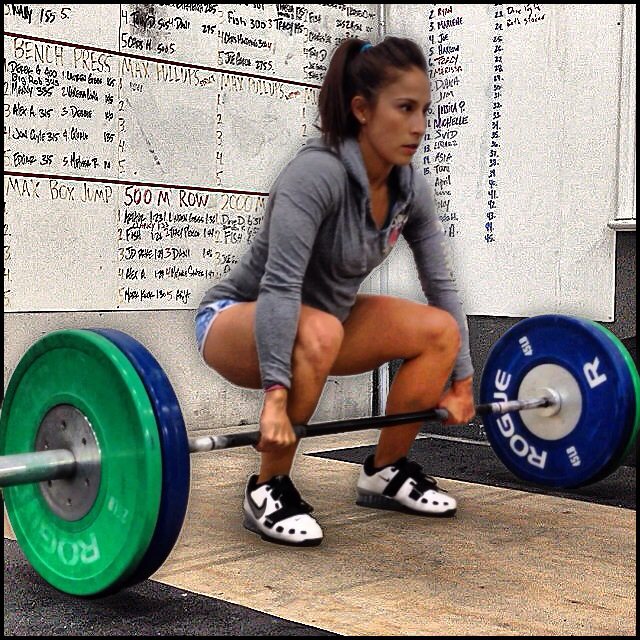 How did you get into competing in weightlifting?
I started CrossFit about 2.5 years ago and was introduced to weightlifting. Initially, my goals were all CrossFit based, with little focus on strength or technique. After my first CrossFit competition, I was eager to improve. At the time I was weighing about 48kg and struggling to move a barbell with even moderate weight. I "hired" a coach (my boyfriend, who has been involved in the sport for about 5 years), started on his strength program and received formal coaching for a few months. Even after seeing improvements in my strength, I still only wanted to be involved in CrossFit.
In mid-August, I relocated to California from New Mexico and on a whim decided I was going to concentrate solely on Olympic weightlifting. I entered my first competition two months later, hit a qualifying total for the 2013 American Open and was instantly hooked! Jumping so quickly into competition may not have been ideal, but it definitely sparked my interest.
How has your training evolved from your time as a beginner to now?
Starting in CrossFit, my goals were neither strength- nor performance-based in weightlifting. Most of my training was spent doing conditioning, metcons and as much gymnastics/skill work as I could squeeze into one day.
When I began to receive formal strength and lifting coaching, I was moved to double-day training sessions, emphasizing strength and technique work. Coming from a background of competitive Brazilian Jiu-Jitsu, I was initially fearful of putting on weight. It took a few weeks, but I was able to change my mindset and my diet and allowed my body to grow. I put on a good 8-9 kilos (turning into a "tank" as my coach refers being "strong" as) and increased my strength substantially.
Currently, training sessions have been based solely on Olympic Weightlifting. In the upcoming weeks, I have a few CrossFit competitions that I am going to participate in, so returning to conditioning should be interesting. Despite the evolution in training programs, I still consider myself "beginner-level" in the weightlifting world. I am hungry to learn and eager to receive any coaching and advice to improve my technique and strength.
What advice would you give to someone starting out in weightlifting?
Start young!! And if you can't do that, start patiently. I am quickly learning how much of a never-ending process weightlifting can really be. There will always be something to work on with your lifts… so take it all one day at a time.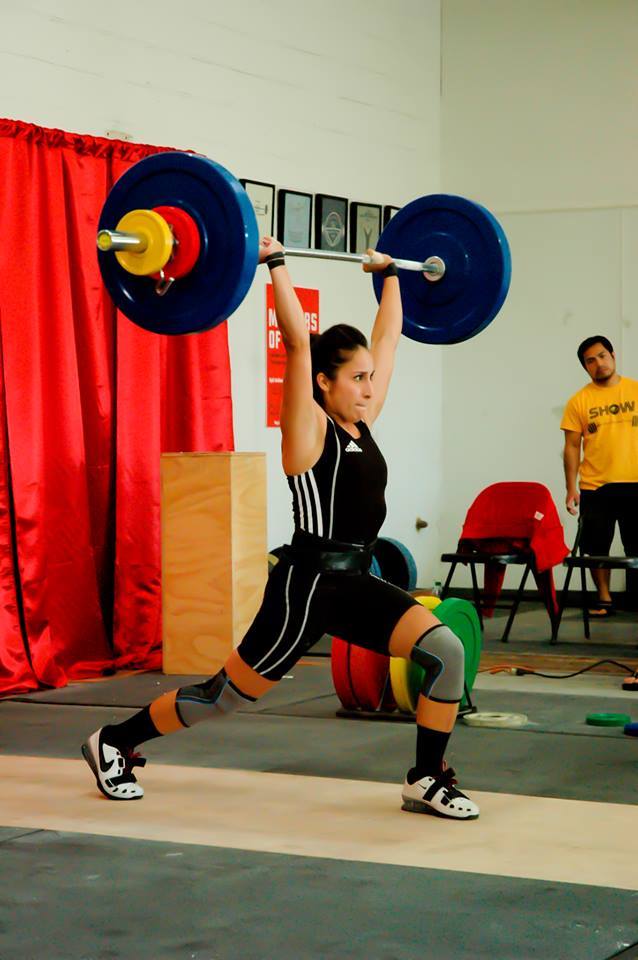 How does your background as a PT help your training?
Being a Physical Therapist AND an athlete is sometimes both a blessing and a curse. Since becoming a PT, I have improved body awareness, I understand the anatomy and physiology of the body (including the length-tension relationships of muscles, force and power concepts and aspects of strength and conditioning), to better appreciate the importance of the fine details of training, and I am better able to identify and treat my own injuries or mobility issues to improve on the platform.
With all that said, I'll admit, it's hard to be the PT when I am in an athlete mind-set.
Give us your insight to the 'knees out' debate… 
This debate was brought to my attention only after I began dabbling in the CrossFit world. Over the last 2 years, I have read countless articles, watched numerous videos and still defend any type of squat as long as the athlete maintains a strong lumbar position and a neutral pelvic position at the bottom of the squat and allow the knees to track naturally over the foot. I will not have a patient or athlete over-exaggerate any position and will only cue an athlete if the knees to fall in toward midline. "If it ain't broke, don't fix it." Find your comfortable position