Written by
Team Juggernaut
Iron Woman is a movement to celebrate strong women, to honor competitive female athletes and all that makes them amazing. We want to offer articles, videos, nutrition, events, apparel and more to help educate and empower strong female athletes. Iron Woman understands the unique physical, nutritional, psychological and emotional demands of the competitive female athlete and want to help you improve your performance, while empowering you to Embrace Yours. Embrace your strength, embrace your motivation, embrace your strong legs that can't fit into jeans, your calloused hands, and everything else you love about training hard, competing and being an Iron Woman. #EmbraceYours
Check out what some of our favorite Iron Women have to say about #EmbraceYours and tell us about your #EmbraceYours on Instagram and Twitter for a chance to win Iron Woman apparel!!
Also click on any of the girl's names and follow them on Instagram!
Jamie Hagiya, CrossFitter, finished 4th in SoCal and 19th Worldwide in the 2014 CrossFit Open
What I love about being a CrossFit & hard training woman is not only the psychical aspect of being strong but also the mental side of it. Out lifting or beating guys in workouts and getting comments like "beast" or "beastmode" is one thing, but what I've learned to embrace the most is my body. I've always thought of my body in a negative way, thinking I was fat because I didn't look like all the other thin, beautiful women. However over the past two years I've learned to embrace my strong and bigger framed stature. I've learned to love and appreciate my body for all the curves and what some others would call imperfections. From my thunder thighs to my not so perfectly chiseled stomach (because I LOVE sweets and good eats), I've learned it's not about having a six pack and looking the best, it's about performance and fueling your body. So to all the strong women out there… Thank you for changing my mindset. Strong is beautiful and definitely the new "sexy". Keep up the great work and always remember to "Embrace Yours"!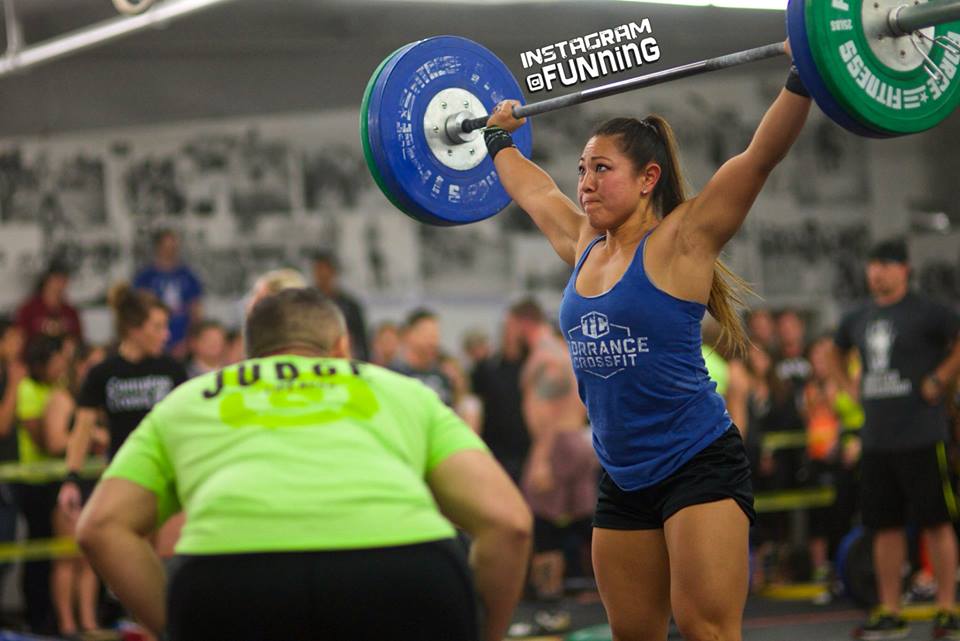 Marisa Inda, Powerlifter with PRs of 270/175/356 in the 112# weight class
Admittedly, this paragraph started out with a lot of typical adjectives describing training as an indication of perseverance, patience, and dedication. However, once I really thought about why I love it I could give two shits about all that.  Why do I do it?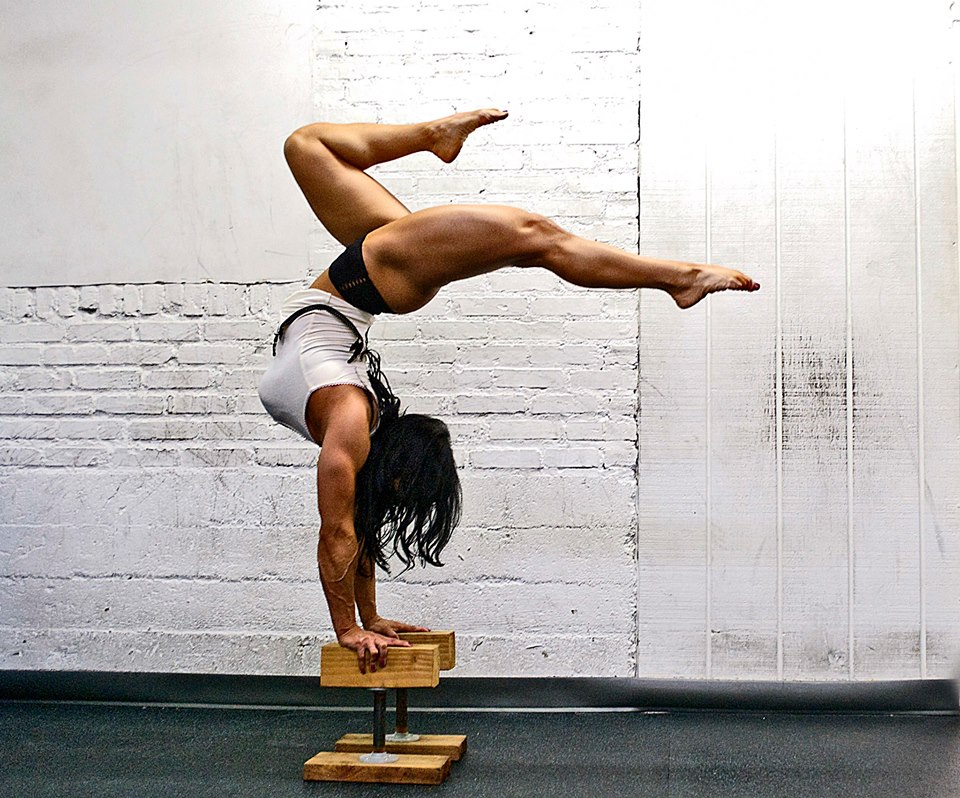 Because I love the feeling of heavy weight on my back, the unsteadiness of my legs as I'm walking it out and the ultimate feeling when I'm in the hole and stand it back up, it's exhilarating.  I love the nervousness I feel, the pumping of my heart, the clamminess of my hands masked only by the chalk.  I love the grit of the bar as it tears away at my calluses as I fight to lock out a deadlift and that feeling of delight because my spine survives the battle.  I love that moment as you're pushing the bar off your chest and it stalls but you dig a little deeper and you overcome it, nothing makes you feel more powerful or confident.
I embrace the bruises, torn hands, the "manly" comments, sore muscles and missed lifts because I LOVE being STRONGER than most and refuse to be average (oh and of course I love having muscle).
Morghan King, 2013 World Team member and 2013 American Open Champion in Weightlifting
There is an idea, a cliche at this point, that strong women embrace this muscular body image and completely forsake the opinions of others who would question their physical development and their devotion to sports typically dominated by men.  To some extent this true.  Most of us don't care what doubters think and we are certainly proud of the bodies we build.  But strength is much more than the physical.  With each kilo, each rep, each day in our journey we realize the benefits extend far into the content and character of the individual.  Training gives me the strength to know that I am ready for anything that comes my way.  The hard work I put in the gym prepares me for what is outside. Weightlifting has strengthened my body, mind, and belief in myself.
It is important for us as women in the weightlifting community to show young girls that it's okay to be strong.  That you are not going to be massive and less feminine.  We especially need to help younger girls realize that strength is and does beautiful things.  It doesn't take away from who you are.  Instead it adds and compounds to the self, instilling a resilient confidence and trust. To know that you can, if you put your mind to it, accomplish anything is powerful beyond the platform.
"Whoa! Your back is JACKED!"  I hear this a lot. Some people really love it, while others think it's a bit much.
My back is unintentionally developed. I am a very strong deadlifter, and am able to rep out pull-ups for double digits, both of which I really enjoy. These movements hit with a ton of volume for years and years have led to some outstanding gains in my back, even though that was never the purpose.
Is having a really beefed up back my goal? Being honest, no, it's not, and it never has been. Sometimes I get a bit self-conscious about it!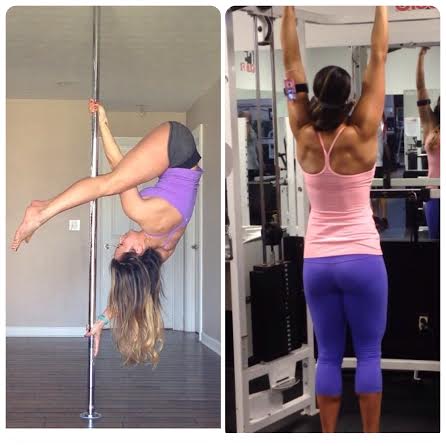 However, I have come to realize that my back – and a strong upper body in general – are what allow me to do so many of the things that make me happy. Things like Pole, Silks, handstands, and forearm balances are all dependent on a lot of upper body strength.
I have to remind myself to embrace my back and be thankful for it's muscularity, because without it, I wouldn't be able to do nearly as many of the cool things I can do with my body. Plus, it looks pretty damn good in a tank top. 😉
Reena Tenorio, Weightlifter/CrossFitter, 2014 USAW Nationals Qualifier and 2011-2013 CrossFit Southwest Regionals Qualifier
I love going against the grain. I love doing things girls "aren't supposed to do": lift weights, train every day with the guys, eat to get muscular, desire to look "bulky." I love conquering movements and skills that I am not expected to be able to do. I love getting awkward looks at my arms, bulky traps and thick legs when I walk through the store in my training clothes. I love having young girls tell me they look up to me as an athlete. I love having a body to fill out my short shorts and tight tank tops. I love seeing the reactions to my calluses when I get a manicure. I love lifting heavy things while wearing pink. I love defining beauty in passion for sport and strength, rather than how skinny someone is or what clothes they choose to wear to dinner. I love being a strong girl!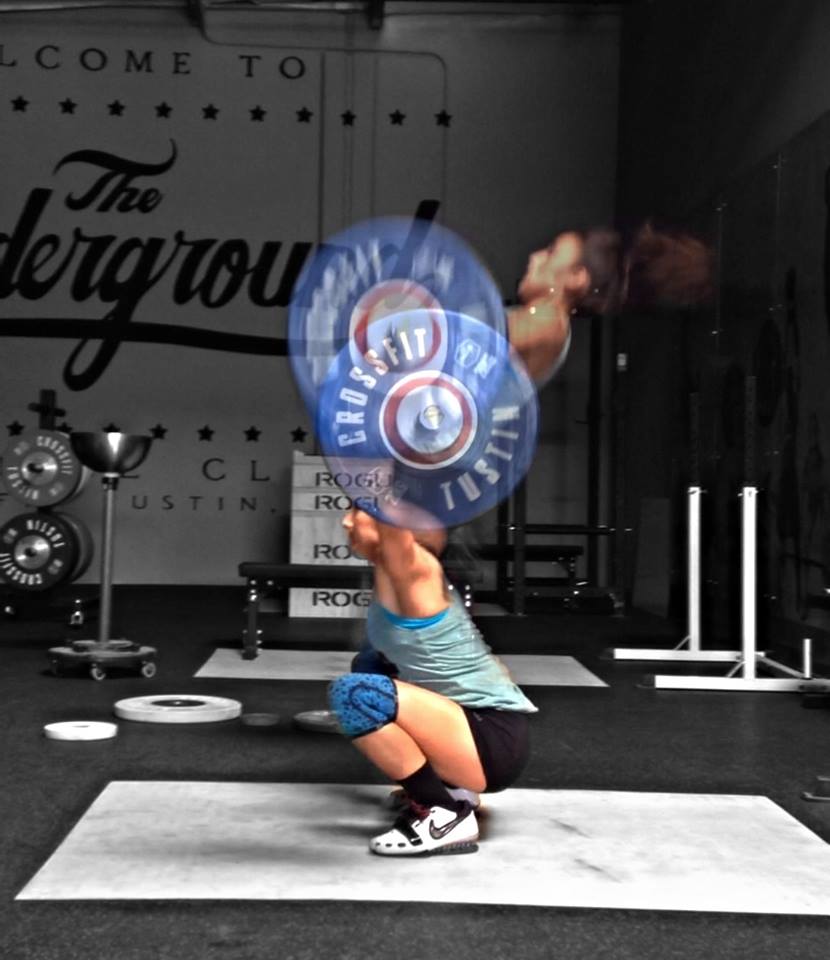 Shelly Cannon, Powerlifter/Figure Competitor with PRs of 264/143/330 raw at 123# weight class
There's this distinct pivotal moment when training at a new gym that I absolutely love.  It usually happens by the first or second working set.  You can actually feel the typical uncomfortable degrading looks from guys mentally undressing you slowly shift to looks of respect. Respect because they now realize you aren't here to flirt, talk, or pick up dudes.  You're here to do work.  You're no stranger to work.  You've done a hell of a lot of work to get this far and you show no signs of stopping.  Suddenly instead of rating your ass they are admiring your technique.  They are more impressed with your strength than your rack. You've earned their respect as an athlete.  It's a beautiful moment.