Written by
Team Juggernaut
We sit down and get to know hybrid athlete, Alex Viada, the owner of Complete Human Performance in Durham, NC. Alex has squatted and deadlifted over 700 pounds raw and also is a high level endurance competitor in triathlon and ultramarathon.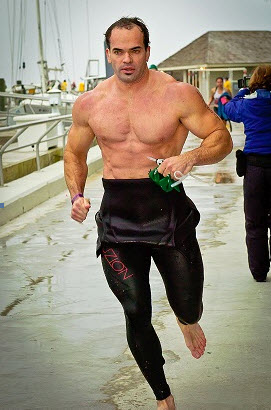 Chad breaks down 5 common issues, some physical, some technical, some mental that are common reasons why people's squats aren't progressing.
Mike Tuchscherer, one of the strongest lifters and smartest coaches of our time, shows the raw bencher how to improve strength off the chest.
What kind of cardio is best for fat loss? Renown bodybuilder/powerlifter/nutrition coach Dr. Layne Norton shares some of his expert insight.
Improved glute activation and strength will improve your lifting, sprinting/jumping and hip/knee/back health. Dr. Quinn Henoch of Darkside Strength helps you improve it with this thorough article.
Low Back Pain is nearly epidemic among the US population and for athletes it can at best be career hindering and at worst career ending. Amazing trainer/yogi/corrective exercise practitioner Stacey Schaedler of Boston, helps you fix yours.