Written by
Team Juggernaut
Strong360 Monthly has arrived and is bringing you exclusive, unparalleled knowledge to help you improve as an athlete, coach and trainer.
We are very excited to release our new digital publication, STRONG360 — Over 60 pages of exclusive articles, programming, discounts and more! Here's what we've included in this issue: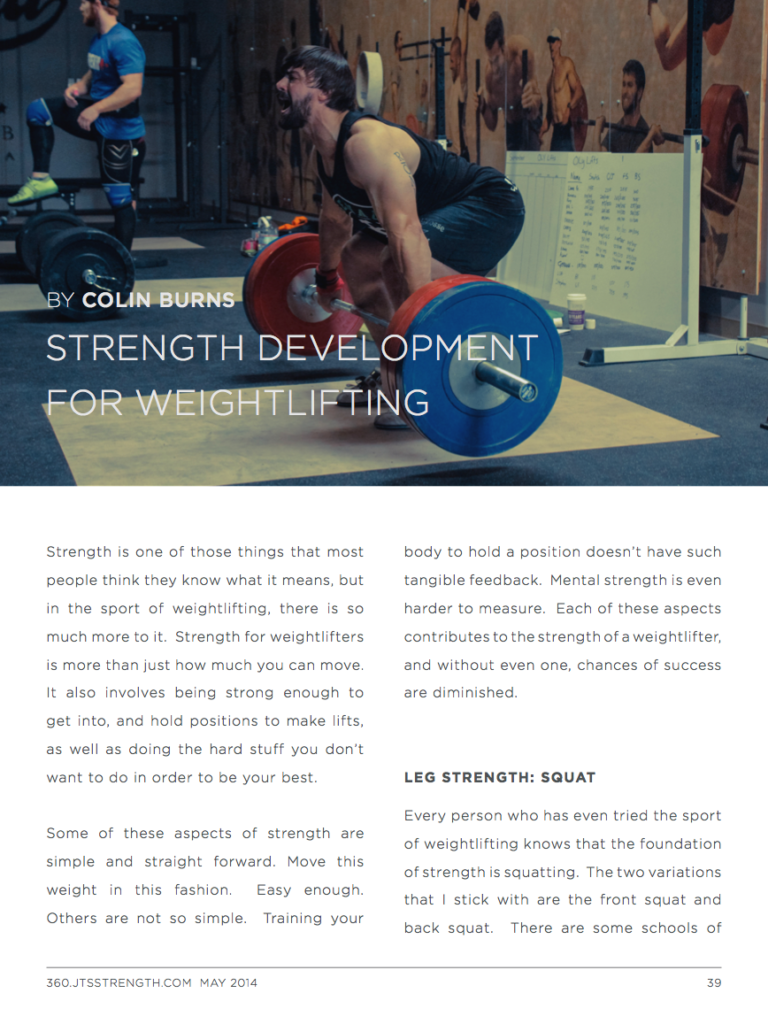 STRONG360 VOL 2 FEATURES
–Auto Regulation in Training by Mike Tuchscherer. This hourlong video from Reactive Training System owner and renown powerlifter and coach Mike Tuchscherer, shows you how to use his system of Rate of Perceived Exertion to manage your training and stress for maximum performance.
–Specificity in Strength Training by Chad Wesley Smith. Training optimally and choosing exercises that are most specific to your goals is critical for maximum performance. Chad Wesley Smith helps you understand the importance of specific strength and how to implement it into your training.
–Deep Water to Bodybuilding. Jon Andersen has conquered strongman and pro wrestling, now he has his sights set on bodybuilding. Check out this interview with the inspiring author of Deep Water and learn how he has adjusted his training and diet to prepare himself for the stage!
–Strength Development for Weightlifting by Colin Burns. 2013 Pan-Am Team member, Colin Burns, helps you strategically organize a training plan to develop strength through the entire body to help you improve your Olympic lifting technique and performance.
–Training Through Injuries by Ryan Brown. Injuries are a near inevitable aspect of training hard but if you hope to become great, you will need to find ways to make progress despite pain. Ryan Brown helps you understand the cause of your injuries and how to continue training hard without interfering with the healing process.
–Iron Woman: Marisa Inda. We interview powerlifter, figure competitor, mom, selfie-expert and all-around badass chick, Marisa Inda. Learn how she balances training and motherhood, while combining strength and aesthetics.
–Putting Research Into Your Rehab by Dr. Quinn Henoch. Thousands of athletes struggle with knee pain. Dr. Quinn Henoch helps your understand the cause of your patella pain and how to effectively heal it.
-Programming for powerlifting, strongman, Olympic weightlifting and competitive CrossFit from Chad Wesley Smith and Colin Burns.
-A 15% discount code for any purchases in the JTSstrength.com Store for the next 30 days.
Want unlimited access to every STRONG360 Monthly, webinar, 25+ weeks of Powerlifting, Crossfit, Strongman, Weightlifting programming, forums, and more?
BUT WAIT
For ONLY $9.99/month you can become a member of Strong360: The Community of Strength— Juggernaut's members only social network, giving you access to…
Exclusive Forums, get answers and interact with TeamJTS athletes, coaches and authors, plus other people like you who are serious about learning and improving, all in a TROLL-FREE environment.
Juggernaut Webinars and Exclusive Videos, we release new video content multiple times per month and in Strong360 it is all yours! Videos like THE CHICAGO SEMINAR ROUNDTABLE, a 2.5 hour video Q&A with Ed Coan, Brandon Lilly, the Lilliebridges and more, MIKE TUCHSCHERER: TRAINING THE DEADLIFT, a 45 minute tutorial on all-things-deadlift from one of the most technically sound lifters ever.DARKSIDE STRENGTH: BREATHE YOUR WAY TO BETTER MOVEMENT, a 50 minute step-by-step tutorial from Ryan Brown and Dr. Quinn Henoch on how to use simple breathing drills to enhance your movement quality, performance and health. There are OVER 25 HOURS (AND GROWING EVERYDAY) of exclusive video content currently available inside Strong360.
Weekly Programming, every week we release progressive programming for powerlifting, strongman, Olympic lifting and competitive CrossFit.
Special Deals, we reward our loyal members with special discounts on Juggernaut products and events every month.
STRONG360
 is a one of a kind community for athletes, coaches and trainers to interact, share ideas, support each other and improve.