Written by
Maya Winters
Typically, the crossfit games regionals workouts require athletes to move heavier loads and are not gymnastics dominant.
I knew during the few weeks of prep we had, I would have to train my gymnastics movements so I could contribute to the team's workload.  Finding a balance between addressing gymnastics skills and overextending my joints was difficult.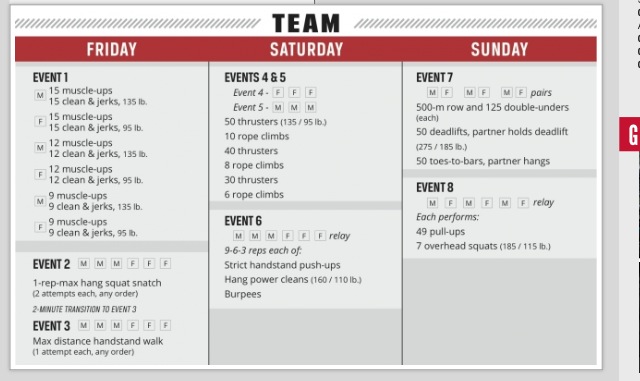 Following Crossfit Games regionals, as I have mentioned, I was pretty humbled.  I absolutely expected to be humbled by the competition because of the need for mastery of a multitude of skills.
I will be working with the Crossfit Monterey mastermind, Jacob Tsypkin in the development
Renaissance Periodization.  This change in coaching is prepping me for both crossfit and strongman.  Is recovery from high volume going to be a challenge? Absolutely!  Sleep is going to be optimal and right now, I'm not adhering to my usual sleep patterns.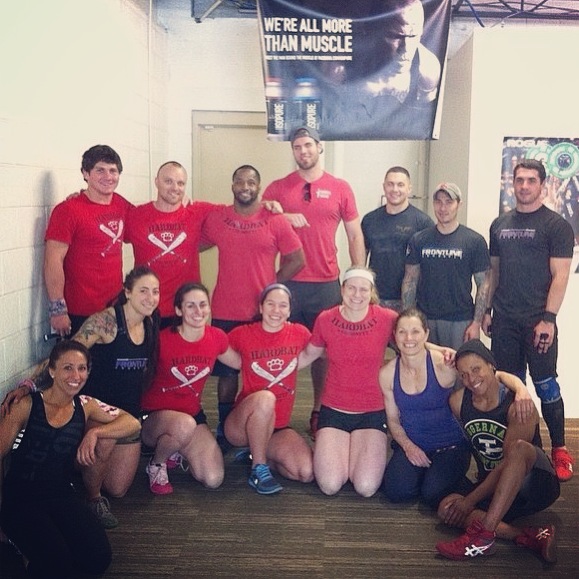 Other than training, I've been coaching at seminars and such.  New England women of strength actually held a seminar at TPS in Boston, MA last weekend.  we went over the essentials of strongman (training and competing). The workshops  that N.E.W.S. lead are exemplary efforts in generating awareness and participation.
What am I up to & Where can you find me???
-5/31​TPS (Boston, MA) – New England Women of Strength Seminar
-6/6 CoreFit (Royersford, PA) strongman seminar
-6/14 ​Ironmill Gym (Harrisburg, PA) – Ladies Lift Here Strongman Training Day
-7/6 ​USSC Ladies Lift Here Strongwoman Competition – Summer Slam Sports Jam (Lancaster, PA)
Today's training looked like this:
-Snatch 2×2 60%, 65%, 70%, 75% x3, 80% x 3
-Clean and jerks (same rep schemes)
Back squat – worked up to 250 for 5 then completed two drop sets
5000m row
15 min muscle up work
Farmers carries
Light speed yoke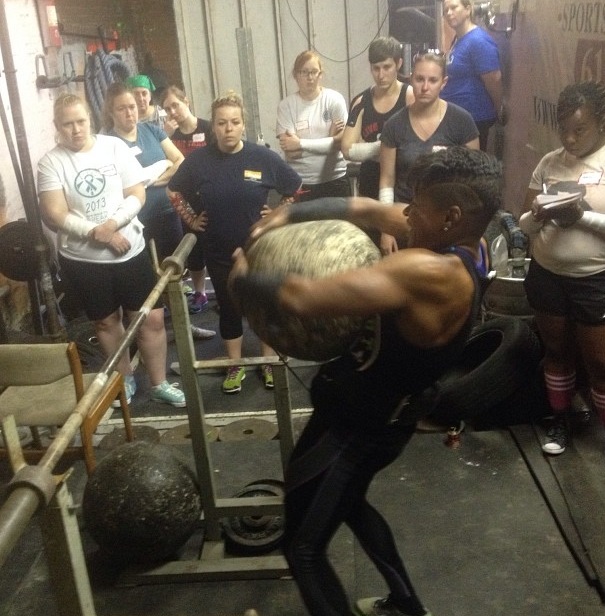 After a 13-year rugby career, Philadelphia area resident Maya Camille Winters began training for strongman events in 2009. Just three years later, she became the middleweight champion of North American Strongman, with a second-place ranking in the Strongman Fitness World Championship. Maya also holds an elite-level powerlifting total, as well as world and national-level powerlifting records in the 148-pound weight class.
Sponsored by Juggernaut Training systems, Heavy Athletics Nutrition and Frontline Crossfit, Maya continues to compete in strongman, powerlifting, and CrossFit. In an effort to share her fervor for heavy lifting, she trains athletes in heavy lifting disciplines. Currently, she instructs a strongman class every Sunday at CrossFit 215 in East Falls, PA.
Maya is an art professor at West Chester University and Cheyney University, where she teaches fine arts and art theory courses. Her studio practice has earned her national recognition and an extensive exhibition history.
Facebook