Written by
Marisa Inda
The power of social media is pretty amazing. Who would have thought you upload a silly pull-up video on Friday and by the following week you'd be asked to perform it on The Ellen DeGeneres show?! Yeah, me either; not in a million years did I expect that call.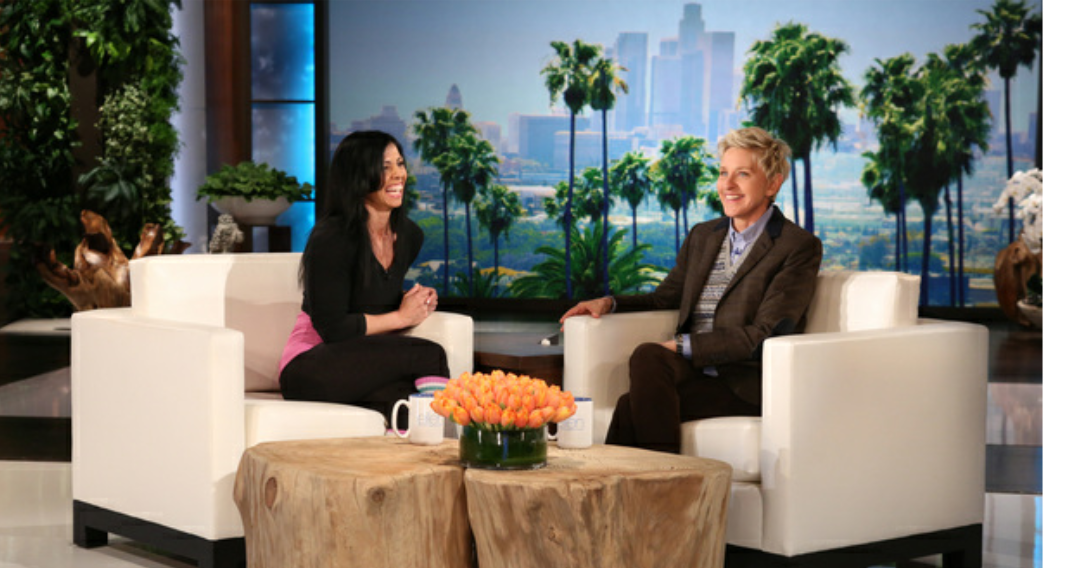 I was really grateful for the opportunity to be on her show to not only showcase female calisthenics but also tell women to focus on strength and the body will come. I'm certainly not the best or strongest, but I love having fun, lifting heavy, and showing people that training can be fun and it's OK to be the biggest dork in the gym.  I train to be strong so that I'm able to move my body and enjoy life and dance when I hear a good song – especially on the Smith Machine.
The day of the taping (Ellen tapes one day before airing), I had to do a few run-throughs with the producer to make sure the clothes I was wearing would work on camera and also show them the routine. They didn't have copyright to the song in the original video, which meant I had to practice to different songs.  I was honestly a bit mortified because, after three practice runs, my lats were on fire and I was dreading doing it again in front of a live audience and Ellen.  Not to mention, when I make these videos, it's really freestyle to what's playing on my iPod.  On set, the music was behind me and not on deaf-inducing volume like I play when I'm at the gym, so I was worried I wouldn't be able to stay on beat.  Thankfully, they got rights to the Eurythmics song a few minutes before I went on, BUT leading up to that point, I was listening to the different songs in the dressing room putting routines together in my head. Yeah, that wasn't STRESSFUL at all. Overall, I didn't stutter or fall off the bar, so I guess I did OK.
I was really hoping to talk more about powerlifting, but unfortunately, they wanted to focus more on me being a mom and the "pull-up dancing girl" as they called it. I hope that if there are any takeaways for other women, it's that you CAN in fact develop the strength to do pull-ups!
I try to embrace every opportunity, knowing that most are in fact a double-edged sword. With positive comes negative, and like I tell everyone that decides to upload that first video or picture: Be prepared for mean comments along with the good.  Once you put yourself out there, you really open yourself up, and you will need to learn to have thick skin.  On the flip side, reading every comment praising how awesome you are is also not the best idea.  No one is ever so spectacular that they need to stop improving, stop being humble, or stop looking to others for advice or help.
Social media is an incredible platform. What you say, do, and show others can spread like wildfire.  Keep that in mind the next time you hit that upload button and write that comment.  Someone is reading, watching, and internalizing everything.
To everyone that shared the pull-up video, thank you so much. It's because of you I was able to share my love for lifting and calisthenics with such a huge audience.  Hopefully, this will lead more women to the weight room and the pull-up bar. The world could always use a few more Iron Women.
Related Articles
Iron Woman: Embrace Yours Part 1
Iron Woman: Embrace Yours Part 2
Marisa Inda is a mother of 2, personal trainer, powerlifter, figure competitor and calisthenics competitor based in Southern California. Competing in the USAPL/IPF, Marisa owns PRs of 303/187/363 and a 854 total in the 114 pound class, raw. Learn more from Marisa on her Facebook and at BodyStrut.com