Written by
Team Juggernaut
Are you ready to challenge your body and mind like you never have before?
Do you want to transform your life?
Deep Water is more than training, it is more than nutrition, it is a philosophy to empower you for improvement.
'Pain causes some men to break and some to break records!' This mantra has helped Jon Andersen go from pudgy, awkward teenager to an international strength icon in strongman, wrestling and soon to be bodybuilding.
Deep Water is the overview of Jon's ultra challenging training protocols, unique dieting principles and life altering outlook, to help you take control of your body and mind.
Deep Water will inspire you to push yourself to levels you never though possible and includes … pages of motivational stories from Jon's ultra intense training sessions and…
Intense Training Protocols
-Beginner, Intermediate and Advanced training programs
-12 week plans to help explode your strength and shed fat
-Conditioning protocols to challenge your mind and body
Revolutionary Diet Strategies
-Low Carb Protocols to force your body into change
-Fat incinerating methods to change your physique
-Food lists to help you make the proper choices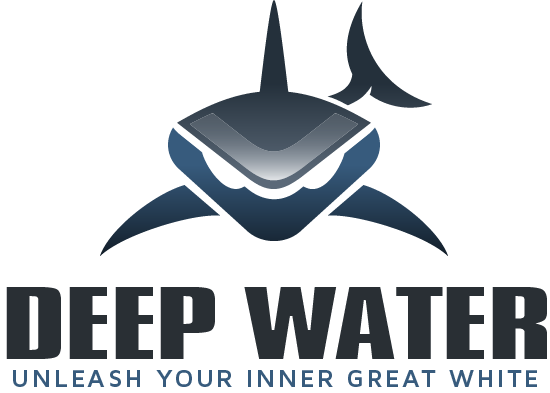 Jon Andersen has taken his body to places that few people could ever imagine possible. His training is more grueling, his diet more extreme, his will more indomitable.
Jon's 100 rep set of power cleans with 220 pounds is one of the most astounding physical feats imaginable.
What makes Jon's amazing strength and work capacity even more incredible is that he is walking around at around 8% bodyfat and 300 pounds!
In addition to the inspiration, training and diet information in Deep Water, you'll also get bonus gifts featuring some of the best strength athletes and coaches around, including…
1-
Mindset of a Champion
 video with
World's Strongest Man Brian Shaw
  2-Audio Interview with
Zach Even-Esh
, The Underground Strength Coach   3-Video Interview with Danny Nichols, The Strongest CrossFit Athlete in the World   4-Video Interview with Shannon "Wonder Woman" Hartnett, legendary Strongwoman, powerlifter and Highland Games competitor.   5-Bonus eBook
The Importance of Fats in Your Diet
by Josh Thigpen and Dr. Zach McVey of
The Performance Nutrition Encyclopedia
  6-Video Interview with
Brandon Lilly
, champion powerlifter and author of
The Cube Method
and
365STRONG
Jon Andersen's Deep Water packed with … pages of inspiration and great training and nutrition information, PLUS 6 awesome bonus products can be yours for just $27 by 11:59PM PST by Sunday February, 16th after that it will increase to $47.