Written by
Ryan Brown
I guess that, a "NEW" approach to mobility may be the wrong way to phrase it. Really, it is all the same damn ideas that everyone has all the time. There is a ton of information out there, and tons of great coaches getting results with a wide array of techniques and theories. What I present here, is a simple, basic outline for basically anyone to have enough of an understanding to start making some better choices in their warmup routine and their exercise selection. The goal is to gain some awareness, so that you are enable to consistently improve your movement quality. This is only the beginning, there doesn't seem to be a bottom to the rabbit hole, but what I have found is that this beginning is plenty to make lots of progress with about 95% of people.
Check out this FREE preview of Ryan's presentation "A New Approach to Mobility" from the Juggernaut Seminar Series at Derby City Crossfit in Louisville, KY this past February…
For the full talk, click here.
If you're not already a Strong360 member, you owe it to yourself to join.  It's the premier community of strength – the best you'll find anywhere on the internet.  There's loads of great content like this (that doesn't appear on the main site), and you'll have the opportunity to interact with the Juggernaut athletes and coaches to become the strongest, healthiest YOU.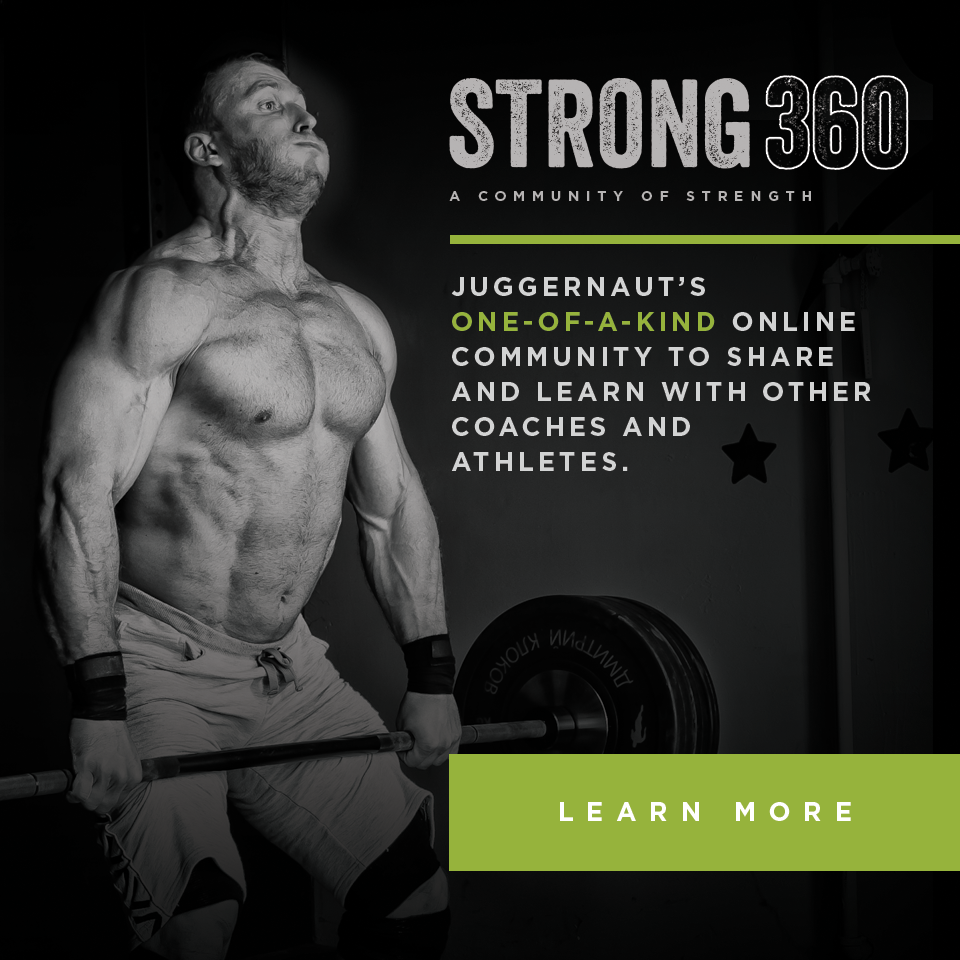 Ryan Brown is the head physical preparation coach and owner of Derby City CrossFit / DarkSide Strength in Louisville,Ky. Ryan's focus is on correcting and perfecting movement/motor patterns to get the most out of his athletes. He has competed in CrossFit, Powerlifting, strongman, and currently Olympic lifting. His clients include; elite level power lifters, national level Olympic lifters, pro MMA fighters, college football players, HS athletes, CrossFitters, old broke people, and pretty much anyone else who wants to do something better.
Website, Facebook, YouTube, Twitter