Written by
Team Juggernaut
James Townsend is a freak. Plain and simple, no exaggeration or embellishment, he is the .1% of .1% when it comes to speed, strength and explosive power. A former track star and NFL Wide Receiver, James is taking his 455 bench, 45″ vertical and 4.30 40 speed to CrossFit and the powerlifting platform. Get to know this phenom and the newest member of Team Juggernaut…
Name: James Townsend
Age: 29
Height/Weight: 6′ 195
Hometown: Bronx,  NY
Current City: Downtown Los Angeles
Gym: DogTown CrossFit
Job: Full Time Dad, Future Gym Owner, NASM CPT/PES-NSCA CSCS COACH & Boxing/MMA Trainer.
Favorite Training Music: 80s Rock, Current Rock and Rap
PRs: 
Power Lifts:
Deadlift-650
Squat- 525
Bench- 455
Olympic Lifts:
Clean- 375
Clean and Jerk- 365
Power Clean- 355
Jerk- 345
Push Jerk- 355
Push Press- 345
Strict Press- 255
Front Squat- 415
Snatch- 245
Power Snatch- 275
Muscle Snatch- 225
Hang Power Snatch- 305
Hang Power Clean- 325
Check out James hang power snatching 305!!
CROSSFIT:
Grace- 1:19
Fran- 2:25
King Kong- 2:14
JUMPS:
Vertical- 45″
Standing Box Jump- 60″
Broad Jump- 11'7″
One Step Box Jump- 68″
What is Your Athletic Background?
-2x High School All American Wide Receiver at Holy Cross High School in NJ
-3×5 High School All American 100m Sprinter (10.28 100m 6th fastest in nation 2003)
-Full Scholarship to University of Iowa. Started as a freshman.  Played 2 yrs.
-Finished at Rutgers University. (4.30 40)
-Chicago Bears Free Agent Wide Receiver. (2008-2010)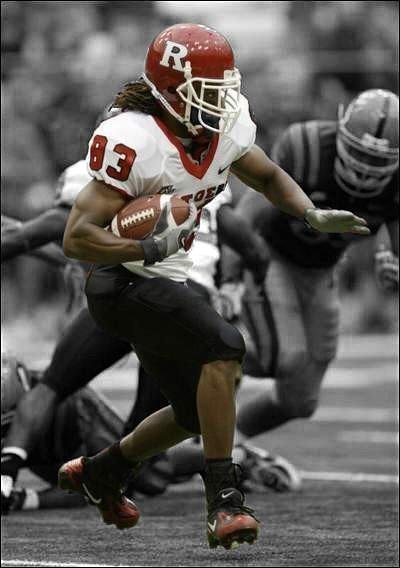 What has been the hardest transition from football to CrossFit?
The hardest transition from football to crossfit is finding your pace. Being a football player you're always taught to go 100%. In Crossfit you have to maintain a 80-85% pace. The biggest and hardest transition is what I'm dealing with now.
What are some of your favorite ways to increase explosiveness?
-Speed Squats with bands or a tendo machine to determine my ascending speed from the bottom. Then transition to High box jumps.
-vertimax jumps
-Power Cleans paired with High box Jumps
James possesses incredible explosiveness as evidenced here by his 60″ box jump…
What's your diet like?
I am not strict on my diet. I never was. I always was able to eat what I want. As a kid I would eat cereal for breakfast lunch and dinner. I find myself as a grown man doing the same thing haha. Mcdonalds is a choice. As well as cookies, candy and honey buns.
-Training days, I would eat all this stuff afterwards but before I'll eat oatmeal, peanut butter and jelly with my daily supplements.
-I was blessed with God given genetics. Very thankful.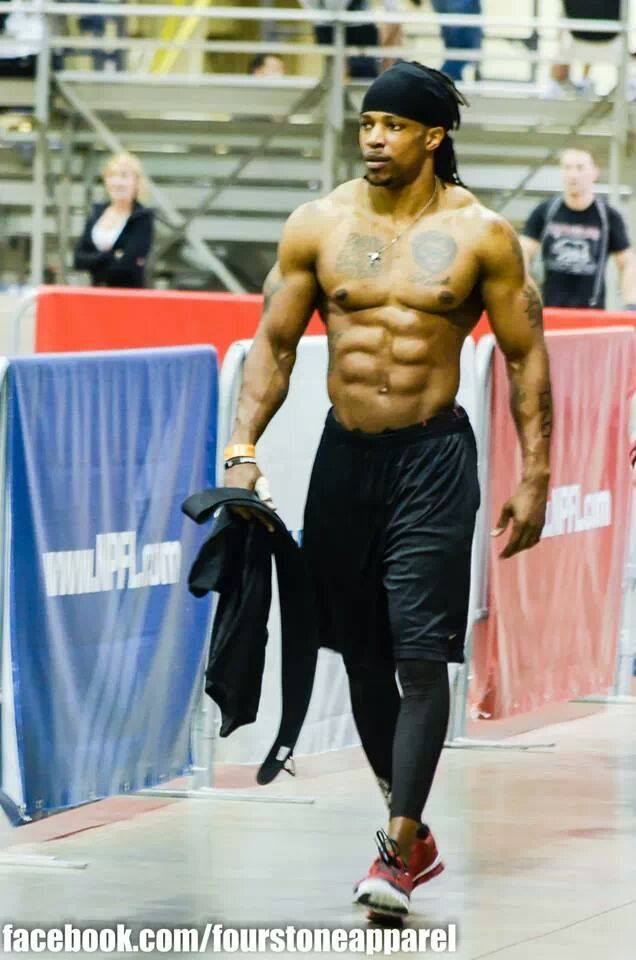 What is some of the best advice you've received in your athletic career?
"Tomorrow is a new day. Yesterday is in the past. Short term memory is the name of the game."
What are some of your short and long term athletic goals?
Short Term- By the end of the summer I would like for my conditioning flexibility and mobility to be 70%. I'm about 40% in those areas.
Long Term- by the beginning of January I expect to be 100% in all the areas I need work on. With me obtaining this goal, I will have the confidence,  Determination and drive to attack my wods better than ever. I expect to be the talk and news of the Crossfit world. Games bound!!!