Written by
Maya Winters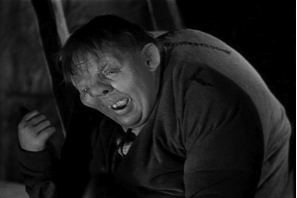 Many of you do not know this but I am an art professor and a painter/contemporary artist.  Over the years, I've spent many hours hunched over drafting tables, textbooks, and easels.  For a good bit of my life, I walked with a rather curved posture.  I can remember my middle school guidance counselor pulling me to the side after my lunch period and asking if I was depressed.  "Maya, is this a cry for help?"  Was my posture that bad?!  Truly I did not look this downtrodden, this guidance counselor had a flare for dramatics, but I have been plagued with a weak mid thoracic for quite some time. During my 13 year rugby career, I played tight head prop, I often found myself curving in the scrums towards the end of matches.  Unfortunately, I did not properly strengthen this area.  Once I started training strongman and powerlifting, my weakness was revealed.  The iron reveals every weakness.  You can't hide behind your 14 teammates. The iron is not wavering opponent- it is always on the offensive!
An insufficient amount of mid-thoracic strength can be detrimental to a number of lifts.  The final pull at the top of an atlas stone load, the ascension from the bottom of a squat, or the middle to end of a deadlift can all be undermined by this weakness.
What does mid-thoracic weakness look like?
-Folding at the bottom of a squat
-Unintentional curved back on a deadlift
-Curved posture during front squats (on the way up and on the way down)
-Curving posture on the initial dip of overhead lifts (log presses, jerks, etc.)
Where is the mid thoracic region?
Technically speaking, the mid-thoracic region is located in the T4-T8 area of the spine. Speaking in layman's terms, the mid-thoracic region is located in the middle of your back.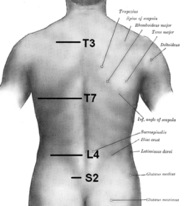 Remedy
Front Squats
Seated Safety Squat Bar Good mornings
Zercher Squats
Good Mornings
Sandbag/ Atlas Stone High Pulls
Rack Pulls
Bent Rows
*This list includes just a few.  I like to use the aforementioned lifts because they translate so easily to my strongman event training-they work for me.
Check out Maya doing a set of 4 Zercher Squats with 230 pounds!!
How do I employ these lifts into my programming?
I try to situate mid-thoracic strengthening on my squat and deadlift day and blend them in with my assistance lifts.  The day before squat and deadlift training does not work for me because I do not wish to fatigue an already deficient region.  If you have a "bodybuilding"/auxiliary day at the end of your training week, you could situate your mid-thoracic work on that day.
If you're really starting to hone in on this weakness, be sure to foam roll before and after your session.  This is clearly a weak area, if you are plagued with the aforementioned symptoms, so you may be a bit sore following your training.
Maya Camille Winters, based out of Philadelphia, started her 13 year rugby career at West Chester University, then joined Philadelphia Women's Rugby team, and finally played for Keystone Women's Rugby Team (Women's Premier League).
In 2009, Highland games legend and strongman Steve Pulcinella (owner of Iron Sport Gym) instilled a confidence in Maya that set her on the path to becoming the 2012 middle weight champion of North American Strongman and 2nd place raking in the Strongman Fitness World Championship
Facebook