Written by
Matt Vincent
It is important to understand what elite athletes, like those on TeamJTS, currently do in their training, isn't what they've always done. As you evolve from beginner, to intermediate, to advanced, your training must evolve as well. This series is designed to give you a glimpse into the evolution of TeamJTS athlete's training…
Formative Years:
I got started in sports just like any kid. Growing up I don't ever remember athletics being a choice.  I don't mean I was forced into anything like some weird Todd Marinovich deal.  It is just that I was involved in Gymnastics and soccer before I knew there was any other option.  I really appreciate my parents for doing this.  I am glad I never had the chance to say no or give my opinion.  What else was I going to do after School sit on my ass and do nothing?  Well this definitely instilled something in me.
From about that time till High School I played everything I could.  I also was part of a generation that even at a young age you didn't get participation trophies.  If you were no good then you didn't get to play but the minimum.  This made me want to be better at the things I was doing.  I also learned what I was and was not good at.  Gymnastics continued till I was able to start playing soccer, baseball, football, and basketball.  I stopped playing soccer due to time constraints in about 5th grade due to it being at the same time as football.  I still played baseball and basketball however I was never very good at either.  Amazingly average is how I would describe myself athletically.  Baseball was the next thing cut from my sports.  I stopped enjoying playing and was not good enough to play at the High School level.  The focus turned to Track in High School as well as Football.  Now I started throwing shotput in 7th grade, I knew I loved this from the moment I started.  Maybe it is the non team sports or the lack of having to run wind sprints in pads, but something grabbed me.
Up until High School I had never weight trained.  Personally I would do things a bit differently with my kids but it all seemed to work out just fine.  Competing in everything was something I always loved.  This installation of physical culture in me from sports as a kid is something I can't thank my parents enough for.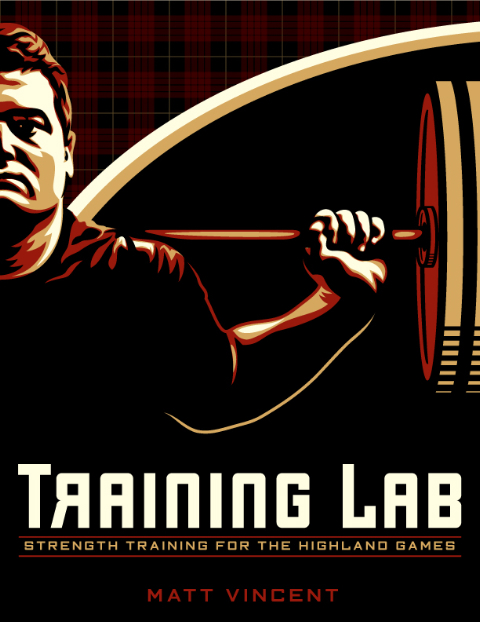 Bachelors Degree:
Weight training started seriously as a freshman in High School.  This was my first introduction to the training strength.  I have always loved my time in the gym.  From day one I was training to build a better performance and I have never looked back.  I was lucky enough that our weight program was a built around hard work.  Knowing what I know now of course there are lots of things I would change.  The most important thing I got form all of this was appreciation for weight training.  The age of 14-18 is the perfect time for this.  Kids are going to grow and get stronger in that time of their lives with any push towards it and the gains are going to be great.
My favorite lesson that I learned in the 4 years of High School are what hard work was.  Knowing how to push myself beyond what my body wanted or I thought it could take.  We never handled ridiculous heavy weight but we did some crazy workouts including sets of 25 squatting and some awful vomit inducing wind sprints.  I truly think about being in good shape now and how far I am physically right now from being able to handle the rigors of a hard football practice.  Those years were a lot of bumps and bruises ago.  Fearless attack of the weights and sport was an amazing characteristic.  Not that I am a total pussy now, but training is much smarter.  I think about the joke with the eager young bull and the old bull, talking about going down the hill to all the cows.  The young bull full of energy says "Why don't we run down there and fuck us one of those cows?" And the old bull responds confidently with "Why don't we walk and fuck all of them."  Smarter is better in the case of my training but I did get the fire in those years for it.  I try to cling on to this and stay excited to try new things and challenges.
When High School ended I was faced with decided to pursue football at small schools locally or take my chances as a walk on at LSU for track.  I loved throwing and owe a ton of that to my coach at the time.  We got focused on it at the same time and began to train it hard and learn everything we could.  This carried me into college.  Track at the collegiate level was an amazing experience even though I believe I never honestly reached the potential I could have throwing.  Please do not mistake this for anything other than me not throwing as far as I could have with more focus and more maturity.  This by no means is not what kept me from being an Olympic level guy.  I do not have what that takes in singular focus or ability.
Masters Study:
After college I tried my hand at numerous endeavors.  Physically I lost my way a bit and wanted to drop the unnecessary weight I felt I had since I would not be throwing anymore.  This never happened.  I am much better at beer and cheeseburgers than cardio.  Also I abandoned the weights for a couple of years just tired of the grind and bitter about the end of my college throwing career.  With a handful of job changes and finally some direction I began to get back on path.  I am very fortunate to have my brother through all of this that kept me pointed not to far of course.  We both tried some cycling since I had dove head first into that sport.  I loved mountain biking, bmx, and road biking.  I competed in a handful of adventure races and mountain bike races.  Needless to say I was not very good at it, though I did enjoy it.  However after trying to pursue my interest in cycling into a career with a shop it stole a bit of my enjoyment of riding.  I knew that from that point I don't need to turn a hobby I love into something I rely on to pay my bills.
Regrouping after the departure out of the shop and into different work finally finding myself in the current industry I am in, I also began training again with weights.  My brother had begun some strongman type of training and it seemed fun and different.  Strongman is something I ventured into for a couple of years and built my home gym so that I could train as I needed too.  I know I am a bit of an obsessive when it comes to hobbies.  Coming to the realization that I did not enjoy the Strongman competition environment anymore and the training was too much for me.  Still to this day I don't miss carrying a yoke or doing farmers.
Through this time I had started traveling a ton for work.  I decided that while out on the road for various trips I would find actual places to train and see who I could learn from in person.  Reading online what people have to say in one thing but getting in there and sharing a platform was a great time of my life.  I traveled and trained like a sponge.  Taking in all the info I could from the sources.  This is what shaped my philosophies about training.  Getting to spend some quality time in the gym with guys like Garry Frank, Jim Wendler, Mark Bell, Bert and Richard Sorin, Andrew Durniat, Jason Pegg, Steve Pulcinella, Mark Bartley, Chad Smith, Max Pippa, Matt Bruce, and more is what shaped me.  All over the country I was learned how to lift properly and what it was all about.  This was a life I wanted and I knew from then on that no matter what changes continued for me that the Iron would always be a constant.  Henry Rollins said "No matter what 200lbs is always 200lbs, the iron doesn't lie."  I want to thank all of these guys personally for being critical influences on what I believe to be right and wrong in training.
A couple years of moderate success in Powerlifting (APF 875,700,700 & USAPL 685,425,675) I competed in my first Highland Games and I knew then I was hooked.  It is honestly still the most fun I have ever had competing.  The environment out on the field was great and the completion was fun.  I was missing this in the other two sports.  I knew then that Highland Games would be my main focus of training from then on out.  After traveling to learn to throw and starting to train as a thrower again I now had a very unique perspective on training.  I was able to compile what I found important in the other training that could be applied properly to throwing.  Strongman always kept me focused that it was not just about max strength but I needed to keep the GPP high as well.  Being a better athlete is always better than not.  Powerlifting taught me how to perform those lifts properly and program for strength.  Weightlifting I found to be very similar to Throwing, technique beats raw power.  Misguided strength is wasted; if you can't apply force then it is worthless.  Throwing was proven that sub maximal for performance helped me grasp the idea of keeping the focus where it needed to be.  I don't want to be the strongest guy throwing who also finishes last.  It's better to have a lower total and throw farther if your goal is to throw.  This application of all this into one training idea is what shaped my Program Training LAB.  This is what helped me become the strongest and most powerful I have ever been in my life and able to transfer it into the implements that I compete with.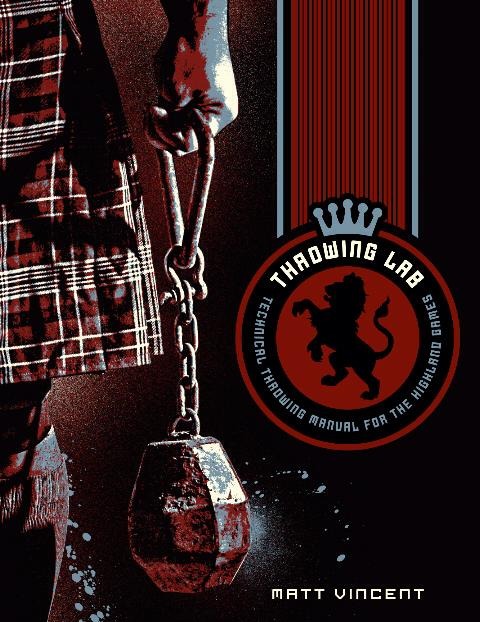 NOW:
My training philosophies will continue to grow and evolve as will I as an athlete.  There are some certain truths about becoming strong that have stayed solid.
Hard work before anything else.
Nothing is going to matter if you don't have the capacity to work hard and put in the time under the bar.  Grind it out and figure out what works for you.  I have lifted with a purpose of improving athletic performance since I was 14 and now I'm 30.  I still have times where I train so hard I struggle to walk or shit the next day.  Training out in the heat when it has to be done and treating your training as a priority is what works for everyone.
Consistent Training is more important that what program you want to do.
All the programs are great but if you only stick to them for 1 cycle or a couple weeks then you are missing the point.  It is about the consistent time focused on working that makes the difference.  Training with a purpose consistently for months on end to reach a single goal is often over looked.  Trust the process.  If you have don't follow a program as Rx'd for less than a full year and are unhappy with the results it is your fault.  Stick to it and grind it out.  Make the small personalized adjustments as necessary but follow the main path you decided on.
10 years to strong.
Programs and people can say whatever they want.  You will not be strong until you have trained hard for 10 years or more.  It takes a ton of time to get where people are.  You may have only heard of someone recently.  However I guarantee you that if they are doing amazing things in strength sports they have been grinding it out for a decade.  Are there outliers to this?  Sure but they are the exception and not the rule.  If you are wondering right now, if you are an outlier?  You're not.  If you were you would not be reading articles on line you would be doing amazing things like the Olympics or playing in the NFL for a career.  Don't be in a hurry, just keep doing the work day in and day out the gains will come.
In conclusion of whom I am and what I stand for.  I am a strength athlete searching to reach my own definition of strong.   I far more enjoy the journey than the destination.  I don't want to be famous.  My goal for all of this is to pursue my passion.  I love throwing, lifting, and traveling.  Getting to experience unique things is what I am after.  I am lucky to have been able to line up all of those things together.  Find yours and kill yourself getting it.
Matt Vincent is a top Professional Highland Games World Champion.  Matt has spent the last 15 years strength training with a focus on functional strength for athletics.  Track and Field for LSU as a shotput, discus, and hammer thrower, two top 3 finishes in SEC and two top 5 Regional finishes in Discus.
In the last 6 years he as traveled all over country and trained with many of the top coaches and athletes in various fields form Weightlifting, Strongman, Powerlifting (both Geared and Raw) and now focus on Highland Games.  Matt also has competed in all of these different disciplines to make sure he has a 1st hand knowledge of training and competing.  With success as a top AM Strongman qualified for nationals 3 times.
Powerlifting numbers of (875-700-700 in APF @275) and (675-425-665 @ 275 RAW).  Weightlifting numbers of (319 Snatch and 400 Clean and Jerk @ 105+).  Highland Games he won 3 AM World Championships and 1 Professional World Championship as my first year Pro.  Matt is also the Author of Best Selling Highland Games Training Manual for Developing Max Strength and Power: Training LAB.
Website, Facebook, YouTube, Twitter