Free Juggernaut Manuals
Get the Juggernaut Squat, Bench and Deadlift Manuals for FREE when you sign up for the JTSstrength.com Newsletter!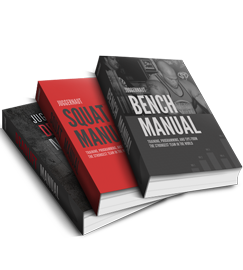 Videos to improve your technique and mobility in all 3 lifts.
Training tips and tricks from The Strongest Team in the World
Over 200 pages of the best training info anywhere from coaches and athletes who are at the top of their fields!