Written by
Team Juggernaut
Iron Woman is a movement to celebrate strong women, to honor competitive female athletes and all that makes them amazing. We want to offer articles, videos, nutrition, events, apparel and more to help educate and empower strong female athletes. Iron Woman understands the unique physical, nutritional, psychological and emotional demands of the competitive female athlete and want to help you improve your performance, while empowering you to Embrace Yours. Embrace your strength, embrace your motivation, embrace your strong legs that can't fit into jeans, your calloused hands, and everything else you love about training hard, competing and being an Iron Woman. #EmbraceYours
CHECK OUT WHAT SOME OF OUR FAVORITE IRON WOMEN HAVE TO SAY ABOUT #EMBRACEYOURS AND TELL US ABOUT YOUR #EMBRACEYOURS ON INSTAGRAM AND TWITTER FOR A CHANCE TO WIN IRON WOMAN APPAREL!!
Also click on any of the girl's names and follow them on Instagram!
To me, being strong is much more than the physical. Strength is a mind set that empowers me to be a confident woman. Since I began weightlifting, I am the most comfortable in my own skin than I have ever been before! It's important to me that I embrace my muscular body and know that it is a gift that makes me able to lift the weights I do. I truly believe that there is beauty in strength. With every kilo lifted, there is so much more gained.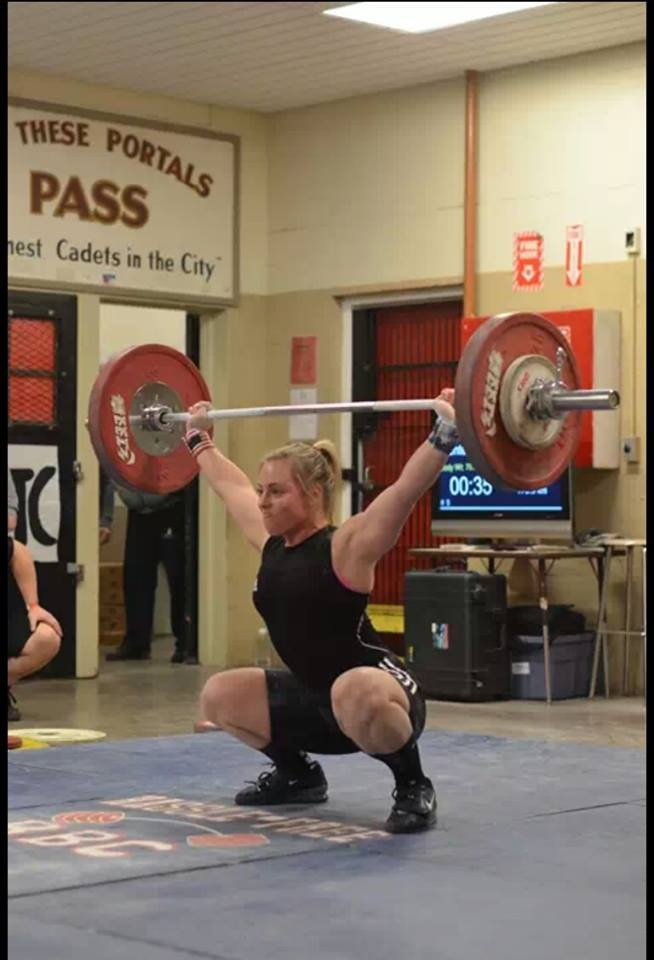 Margaux Alvarez, 2011 and 2013 CrossFit Games competitor and 2014 Open Champion in the NorCal Region
We are raised as girls believing our place exists within the confines of make-up, mirrors, and fancy dresses. Those who break the norms are labeled tom"BOYS" so we are taught, to be popular we follow the beliefs of our society. I however, have learned in time, choosing sweat instead of make-up, strength over fragility, and lifting in the solitude of a gym under weights, heavier than what most men can handle brings a sense of accomplishment. It does not matter what society thinks of me, as my ultimate PR is how I value myself.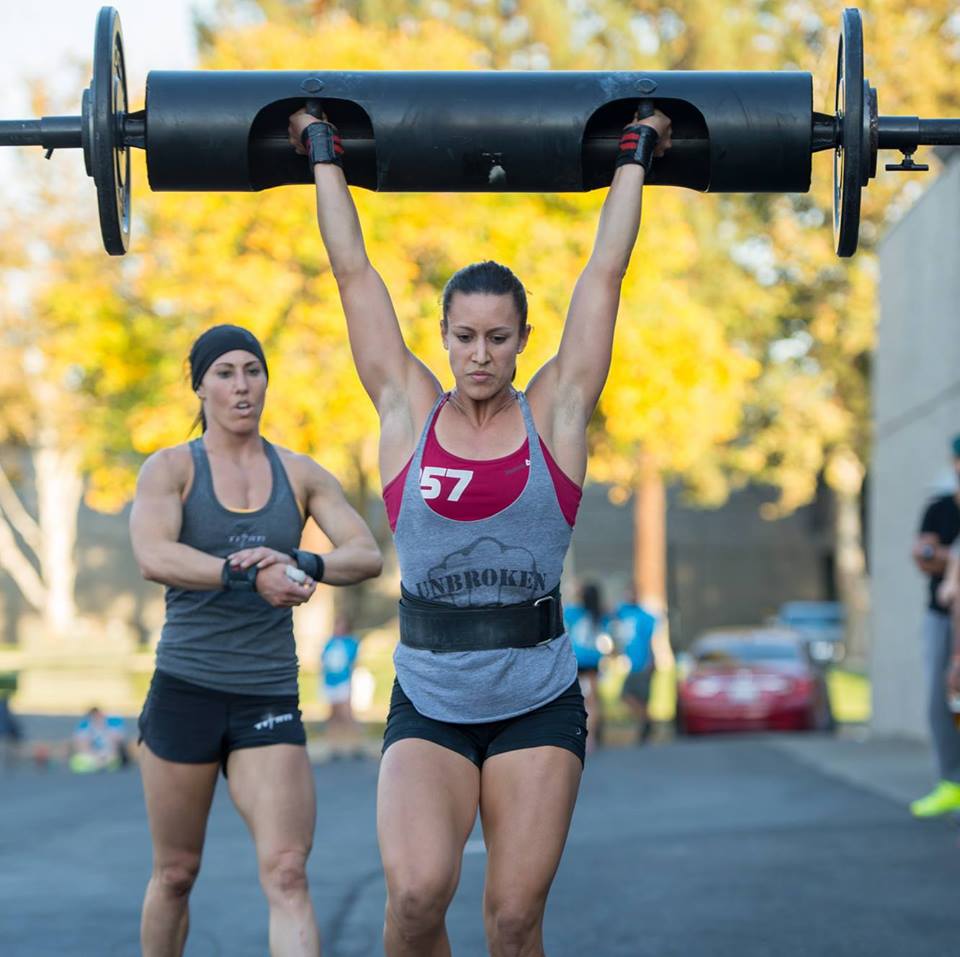 I catch women staring at me perplexed as I walk by them, and men make comments that only show their insecurities which allows me to embrace myself further. To lift a heavy load off the ground, forcefully throwing it over my head is exhilarating, because I know there is no ceiling, and no limitation as to what I can accomplish. One day when my daughters are born, they will see strength and will thrive to be stronger than I ever was, and because of that, I will continue to make gains! We invest our sweat, blood, tears and tons of time which chisels not only our frames but our minds and I stand in the forefront never looking back at what society wants us to be, but instead showing society what we are capable of!
Tracy Stankavage, 2012 North American Strongwoman Champion (Lightweight)
What do I love about training hard:
It's something I do for myself.  Nobody can push, pull or carry anything for you, there are no teammates that can bail you out or pick you up if you fail.  For me it is a sense of independence, a way to show myself and anyone else that no one is going to stop me from achieving my goals.  For a long time I felt that I couldn't be happy if I wasn't with somebody.   You never know how important being strong is, until you realize that being strong is all you have left.  I love all the challenges strongman presents; every competition is so different.  Strongman Competitions are grueling, taxing and exhausting and training hard is the only way to prepare for that.  At the gym I currently work at, Pacific Health Club in Liverpool, NY I am known as the trainer that pulls trucks. I wear this like a badge of honor.
Lot of women think that if they lift they will get big and bulky and it scares them away from really training hard.  I am someone who they can look to and see that this just isn't true.  I try to lead by example by lifting at the same gym I work at.  A lot of my clients will see me lifting, and I struggle with weights just like them, it's important for them to see that we are not that different. Lifting and getting stronger doesn't happen overnight and it's not easy.  It takes a lot of discipline and commitment.  But it's worth it.  I'd rather be stronger than care how I look in the mirror, I've found a lot more respect that way.
When I was growing up, there weren't many female role models, almost all my coaches were men.  So now it's cool to see high school girls and even older women come up to me and say how cool it is to do what I do.  My mission really is just to show other women that it's possible.  There is no reason any female coach or trainer can't be every bit as good as their male counterpart, I like showing women who are passionate to ignore the stereo types and negativity and do what makes you happy.  It's ok to be strong in the weight room.
The community of strongwomen is always there for me, and that's helped a ton especially training by myself for 90% of the time.  When I compete I have goals in each event for myself and I just try to beat them. The cool thing about Strongwoman is they have that same goal too, they'll yell at you to do your best! #EmbraceYours
Chelsey Grigsby, 22nd place finisher in 2014 CrossFit Open-SoCal Region
Training day in and day out is not just something that I do, but it is more a part of who I am. Some days I hate it, some days I love it but that is what makes it so great. Things that keep me motivated are the friendships training can create, shattering previous expectations and discovering new strengths and abilities everyday. What I really love the most though, are the friendships that are built. When you are having a bad day in which you feel no where near to 100% they tell you to "suck it up buttercup." Absolutely no pity parties are allowed when friends are by your side. You may try but you will not succeed. The bond and friendships that are established is why Crossfit is so great. Yea the girl/guy next to you might be your biggest competition but they are also the ones that give your support and provide that shoulder to lean on when you are down in the dumps. I honestly do not know if I could keep pushing through without these friends and for that I am so thankful to have them by my side. #EmbraceYours