Written by
Team Juggernaut
Iron Woman is a movement to celebrate strong women, to honor competitive female athletes and all that makes them amazing. We want to offer articles, videos, nutrition, events, apparel and more to help educate and empower strong female athletes. Iron Woman understands the unique physical, nutritional, psychological and emotional demands of the competitive female athlete and want to help you improve your performance, while empowering you to Embrace Yours. Embrace your strength, embrace your motivation, embrace your strong legs that can't fit into jeans, your calloused hands, and everything else you love about training hard, competing and being an Iron Woman. #EmbraceYours
CHECK OUT WHAT SOME OF OUR FAVORITE IRON WOMEN HAVE TO SAY ABOUT #EMBRACEYOURS AND TELL US ABOUT YOUR #EMBRACEYOURS ON INSTAGRAM AND TWITTER FOR A CHANCE TO WIN IRON WOMAN APPAREL!!
Also click on any of the girl's names and follow them on Instagram!
Emily Friedman, 2013 CrossFit Games competitor and 24th in World in 2014 Open
If you want to know more about me, you can find me at the bar. Not the bar where you slam shots, but the bar where you slam PRs. 15kg that always shows up and never lies. There is no cheating in this game. You either earn it, or you don't. Imagine a world where value is not determined by money, clothes, cars, connections, or a reflection in a mirror. There are no mirrors in the gym I workout at. I'm not a bodybuilder. I'm a heart builder and a soul builder. I'm a confidence builder and a backsquat builder. The scrapes on my shins and callouses on my hands are my perfect imperfections. Reminders that when things get 'heavy', this #ironwoman won't sit it out.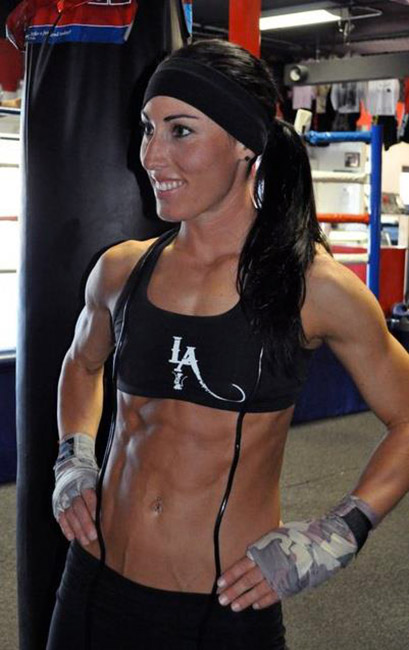 "You're so big, you probably use two bars of soap"
– Loving grade school peer
"Being a hall safety will be good for you…all of the running around will help you lose some of that fat"
 –miserable grade school music teacher
"Whoa!  Did you see the way Maya slammed that girl for calling her a Tubby-two-by-four?!  I want her on my suicide soccer team!"  (1st round draft pick over here)
-A dope ass grade school peer who knew mass meant power
When I was a kid, as I've mentioned a million times before, I was chubby, cute as hell, but the chub equaled the adorable.  Regardless of the fact I was teased, I never shied away from athletics.  There was a part of me that loved being the biggest/strongest girl in school. I dreaded the teasing but loved the feeling of being indestructible.
As an adult, I've embraced my ability to develop strength and muscle.  As an adult, I've embraced and directed my ability descend to the depths of my mind and conjure up productive will and rage.  I've embraced what I've been admonished for and made it a productive source of energy.  I embraced my size and strength then found athletic outlets (throwing events, rugby, strongman, and powerlifting) where I could really shine.
Training for me is liberty enriched – that is I love most about it.  I can think whatever I want about the bar.  I can be any horrific creature when there is weight on my back.  So, I love that I can transform and approach the obstacle of moving weigh in my own way.  As vain as this may sound, I also love the aesthetic product of training heavy and hard. I love to see muscle gains when I look in the mirror.  I don't care if I have muscles exploding out of my ears, if it makes me a better athlete, I'm game.
I will leave everyone with something I said before regarding women and training heavy….
"Musculature is not masculine.  Every female, unless born with some sort of disfigurement, has quadriceps, biceps, lats, etc.  Musculature is natural.  Oppressive ideals have excluded and disassociated women from this really awesome way of looking as a result of lifting heavy.  Archaic marginalization should not keep you from pulling some heavy deads experiencing the magnificence of an artfully executed clean and jerk."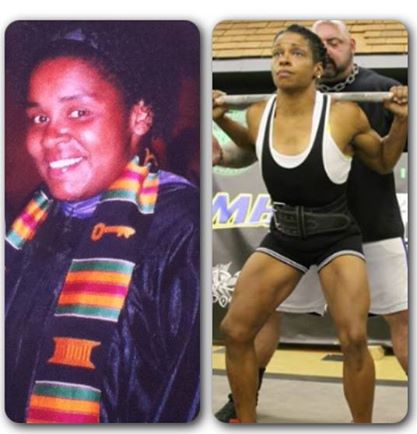 Samantha Lower, TeamJTS Weightlifter and 2x American Open Champion
My favorite part of training hard… Well honestly I think Muhammad Ali said it best -I hated every minute of training, but I said, "Don't quit. Suffer now and live the rest of your life as a champion." My sport is Weightlifting, I Snatch and Clean and Jerk and I do the same exercises over and over again. Weightlifting also has the reputation of being a "man's sport". Callused hands, bruised collar bones, and having legs is just part of it, and I love it! Though, my favorite part is the pay off. My 6 attempts I have to leave it all on the platform and all eyes on me. I love the pressure and I love that the outcome is on me and that I'm the only one out on the platform; myself, 3 judges, and 6 lifts. That's what training day in and day out, 2x a day, and the same movements that you have to love doing, comes down to. I've embraced my hard training, my rough hands, and my body. I am not cut like a Figure Competitor, I have some thickness on me and it's what makes me strong and the results of my hard work, and I wouldn't have it any other way.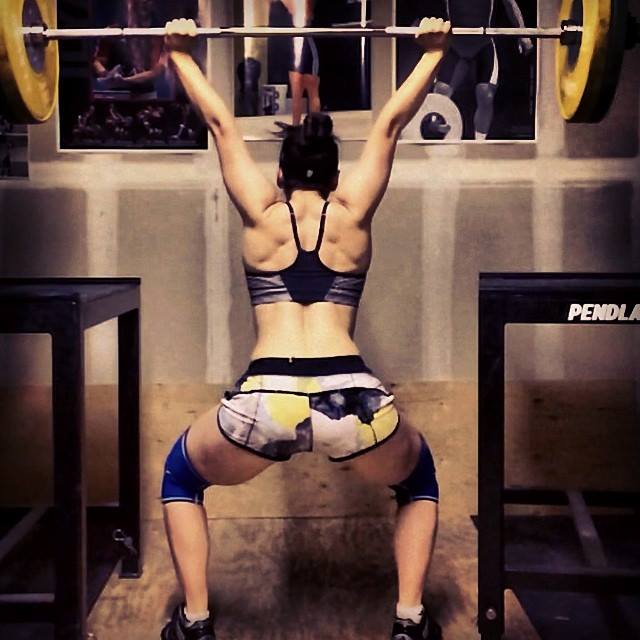 Jessica Lilly, Raw w/ Wraps PRs of 413 Squat, 187.5 Bench and 441 Deadlift
When I began lifting it was completely due to a desire to do something with Brandon (my husband), and to better myself at the same time. Coming from an athletic background in which I played basketball, softball, and soccer I was looking for a way to stay competitive even if it was just with myself at first.
We were living in Columbus, Ohio and I began training for powerlifting. It was very exciting to see how quickly changes occurred not only with my body, but with my strength levels too. I began competing shortly thereafter, and that was when everything changed for me. I went from casual gym lifter, to a competitor. My focus landed solely on becoming the strongest I could.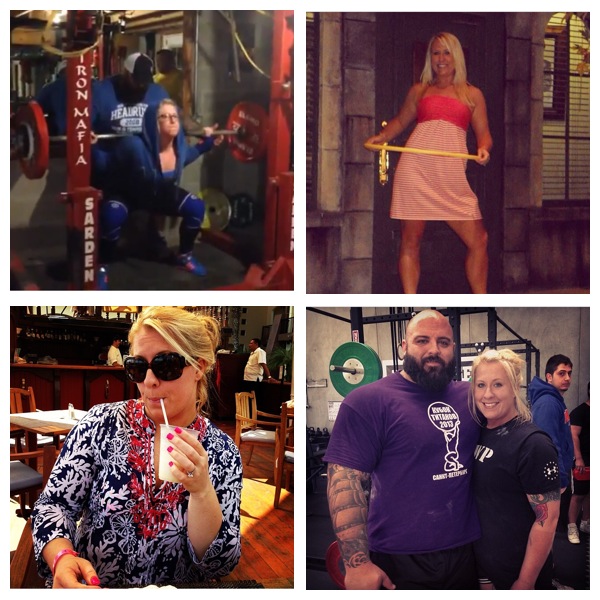 A year or so later we moved backed to Kentucky, and as Brandon was writing the "Cube Method" I was always the guinea pig. I completely switched to raw training, and this was a challenge, but as a woman being, and feeling empowered is a good thing. Too many times women shy away from lifting weights because they are afraid of the perception that comes with it. I can assure you that once you begin, and start seeing results you will not want to stop. It's an amazing feeling to know that you are strong enough to conquer the weights, but also strong enough to change your body, and mind through the weights.
I love the sport of powerlifting and what it has given me. To date my best lifts in competition are 413 lbs in the squat, 187.5 lbs in the bench press, and my favorite lift I deadlifted 441 lbs, all done at Pro Raw at PTC Headquarters in Australia for a 1041.5 lbs total. I look forward to raising the bar, and raising awareness of how great this sport can be any woman that's willing to take the chance. #EmbraceYours
Jennie Cwikala, International Strongwoman Competitor
The number 1 thing that training and competing does for me is prove to myself that I have 100% control over my body and how it performs.  To have control over how well I fuel my body and the quality of what I fuel it with and to keep a healthy composition and peak performance.  Fuel with trash, perform like trash.  Sleep like trash, perform like trash.  Have a trashy attitude and trashy mental focus about training and issue's that come up, perform like trash.  One of the hardest things I had to deal with in the beginning was putting my friends at the bottom of the totem pole to put my training and focus at the top.  This was including my boyfriend at the time who is now an ex because he couldn't handle my success and wasn't supportive of what i was trying to become.  I stopped going out for any and all social gatherings.  In my head I thought, my time could be better spent  being productive towards training, meal prep, joint and ligament health, and mental focus.  I needed to go to bed at a decent time so that i didn't feel like shit the next day for training.  That meant more to me than movie and wine night with the girls.  Or date night with the dude.  I was tired of feeling like the odd one out.  So I made new friends who had the same drive as me, who has similar structure as me, same goals as me, and no longer did I feel awkward leaving early from meeting up, or bringing prepped meals with me.  Instead, now,  I'm pushed harder than I ever have been in my life.  I have more support than I could have ever asked for.  Now life feels like normal, in my world.  The results that I get in competition from the structure I have with everything in my life, are addicting.  There's always room to get better, faster and stronger.  After competing at Worlds Strongest Woman in 2013, I finally felt fulfilled.  After all of these years of pushing. It was all worth it.  People wonder why I do this, and I wonder why they DON'T. #EmbraceYours
Hailee Lollar, US National Junior Champion Weightlifter
I always chuckle to myself a little when I am proposed with the question: "What do you think about people that feel it isn't feminine or attractive to have big muscles?" Truth is it is something that I really used to struggle with. I was a gymnast growing up so naturally I had a six pack by the time I was 9 years old. When I was in grade school people would call me names such as "Hulk Hailee" or "Hailee Schwarzenegger" (after I beat the boys at arm wrestling and pull-up contests.) I hated my body and thought it was "manly." But then one day I realized what d-bag decided that muscles were designated for males anyway? If you ask me he/she was extremely insecure. If some guy wants to tell you that girls' shouldn't have muscles or be strong, you can go ahead and tell him that the 1950's called and they want their house wife back. Fitness and exercise are both (for lack of a better word) very trendy right now. Which is awesome, maybe someone will actually make normal clothes for woman that have a muscular build. We do look good in our yoga pants but finding a pair of jeans that fits well is close to impossible. With fitness being trendy it seems as though people have awaken up from the 50's and realize that girls can be jacked and tan just like the boys. Ever since I began weightlifting 3 year ago I have received essentially no discrimination for being a female in what might be considered a "males" sport. People think that it is really inspiring that I do something so different; maybe it's the people I surround myself with? I don't know. At the end of the day my main goal, to inspire fellow weightlifters and build the amazing sport of Olympic Weightlifting.